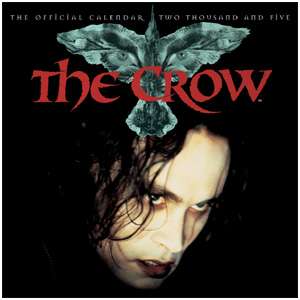 A young rock musician who was brutally murdered a year earlier is resurrected as a vengeful superhero in this stylish noir thriller. Out to avenge his and his fiancee's killings by destroying the city's evil crime lord, the Crow becomes a ray of hope for the city while battling his own inner demons. Based on James O'Barr's dark comic book series, this film features Brandon Lee's final performance
All movie descriptions have been borrowed from

Angel's Rating:
I absolutly love this movie. This is a dark but powerful film that says a lot about the strength of love and the power of good over evil. Full of action, drama, and well a written plot of pain and revenge. I would recommend this movie to anyone with a taste for dark film. Well worth five stars.
Disagree with my rating???
Click Here to let me know what you think of this movie, and I will post your opinion to this site.