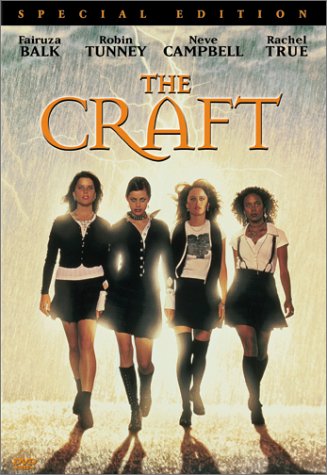 Four teenage girls, outsiders in their clique-ridden religious school, find an outlet for their pent-up hostilities when they form a supernatural coven. Armed with the power of "the craft," these novice witches gleefully take vengeance on their enemies, but ultimately their indiscriminate use of power catches up to them.
All movie descriptions have been borrowed from

Angel's Rating:
I may be a little biased in this rating, because the concept of this movie kinda interests me. This movie has some scary moments, but not check your pants scary. A good dash of humour thrown in there as well. Kind of a made for women movie to some extent, but good to watch once and a while.
Disagree with my rating???
Click Here to let me know what you think of this movie, and I will post your opinion to this site.