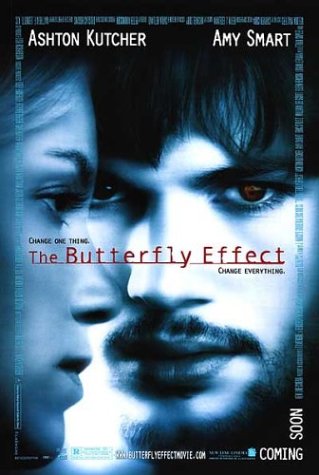 1 hr. 53 min. A young man (Kutcher) struggling with the psychological effects of sublimated childhood memories devises a technique of traveling back in time to inhabit his childhood body, but he finds that every trip back has unintended results on his present self, leading him to travel back again and again, trying to repair the damage that he's only making worse and worse.
All movie descriptions have been borrowed from

Angel's Rating:
The Butterfly Effect gets a 4 out of 5, for its originality and suspenseful moments. Ashton Kutcher does a great job finally not playing the idiot. A deep thinking movie with a great plot. The only downside to this movie, its not really one you can watch over and over again.
Disagree with my rating???
Click Here to let me know what you think of this movie, and I will post your opinion to this site.