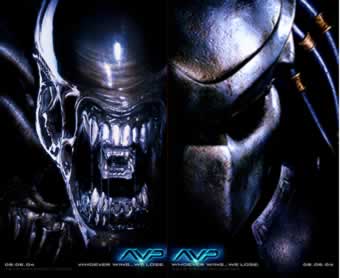 1 hr. 27 min. The iconic monsters from the two franchises battle each other on Earth for the first time on film, as they have in the comic-book world. The discovery of an ancient pyramid buried in Antarctica sends a team of scientists and adventurers to the frozen continent. There, they make an even more terrifying discovery: two alien races enaged in an ultimate battle.
All movie descriptions have been borrowed from

Angel's Rating:
I haven't had time to watch this movie yet, so it doesn't seem fair to rate it.
Visitor Rating:
Five Stars!!!
By: Raspindergeet
Comments: It was great and superb
Have you seen AVP???
Click Here to let me know what you think of this movie, and I will post your opinion to this site.